2016 NEWS
Latest News

(as of 8/23/16)
CRYSTAL CITY LIBRARY COMING IN SEPTEMBER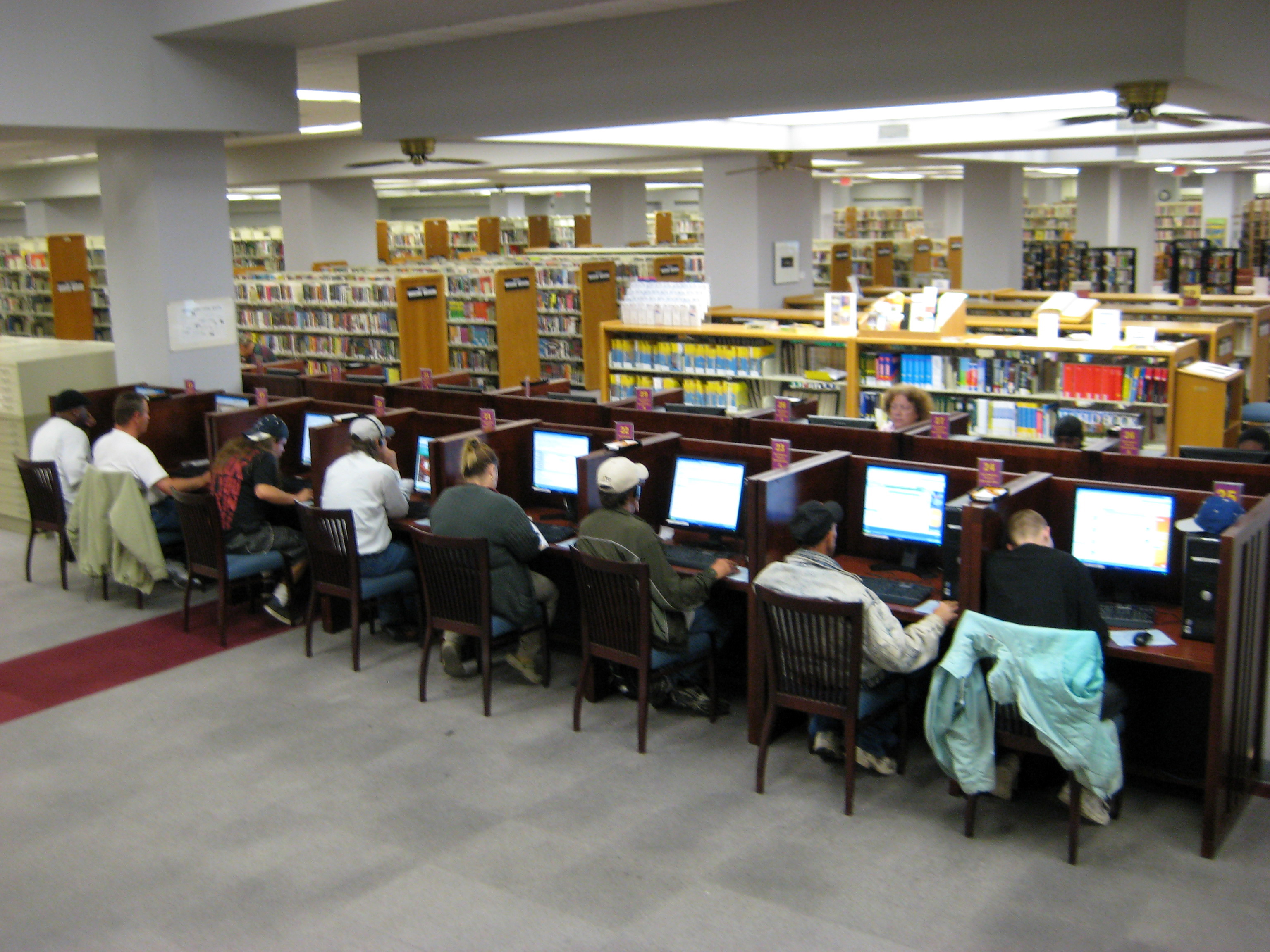 If you missed the informational meeting August 16, watch the space in the Underground across from the Tech Shop and facing Au Bon Pain: "The Connection." The Arlington County library hopes to open its temporary pop-up library by the end of September.
The library is increasingly looking for greater outreach to connect with communities and to embed its libraries inside the community. There will be library tablets available preloaded... with magazines and reference material. There will be daily delivery of books Monday to Friday, but can be open on Saturdays. The online survey showed three key areas of interest: 1) best sellers; 2) DIY materials; and, surprisingly, 3) DVDs. Library staff are also considering the borrowing of "things"; e.g., tools, games. There can be events, under room usage guidelines published on the library's website; e.g., authors, topics, CCCA meetings, NGO meetings, game night. Some participants asked for a children's nook and after school (5-7 pm) and Saturday morning activities for children, noting that there are indeed quite a few school children in the apartment buildings. There was some discussion of workshops for younger kids, perhaps in partnership with the Tech Shop, which cannot host the workshops due to liability concerns.
You can follow updates on the library's website: http://library.arlingtonva.us/locations/connection-crystal-city/
Exciting News: The Connection Library
Crystal City has been chosen as the prototype for Arlington County's innovative pop-up library format: designed to appeal to our community dwellers. Technology, DIY information, tool lending library, events, meetings, etc.
The CCCA is co-sponsoring an informational presentation August 18 from 7-9 in the Tech Shop, right next to the library under construction in the underground. Be sure to join us to add your input on what we need in this new temporary library. The space will open in mid-September, and this is a chance for us to make the library the "beacon" for Crystal City.
The online survey has now closed, but see the announcement of the August 16 meeting here.
Breaking News: Innovative Pop Up Library for Crystal City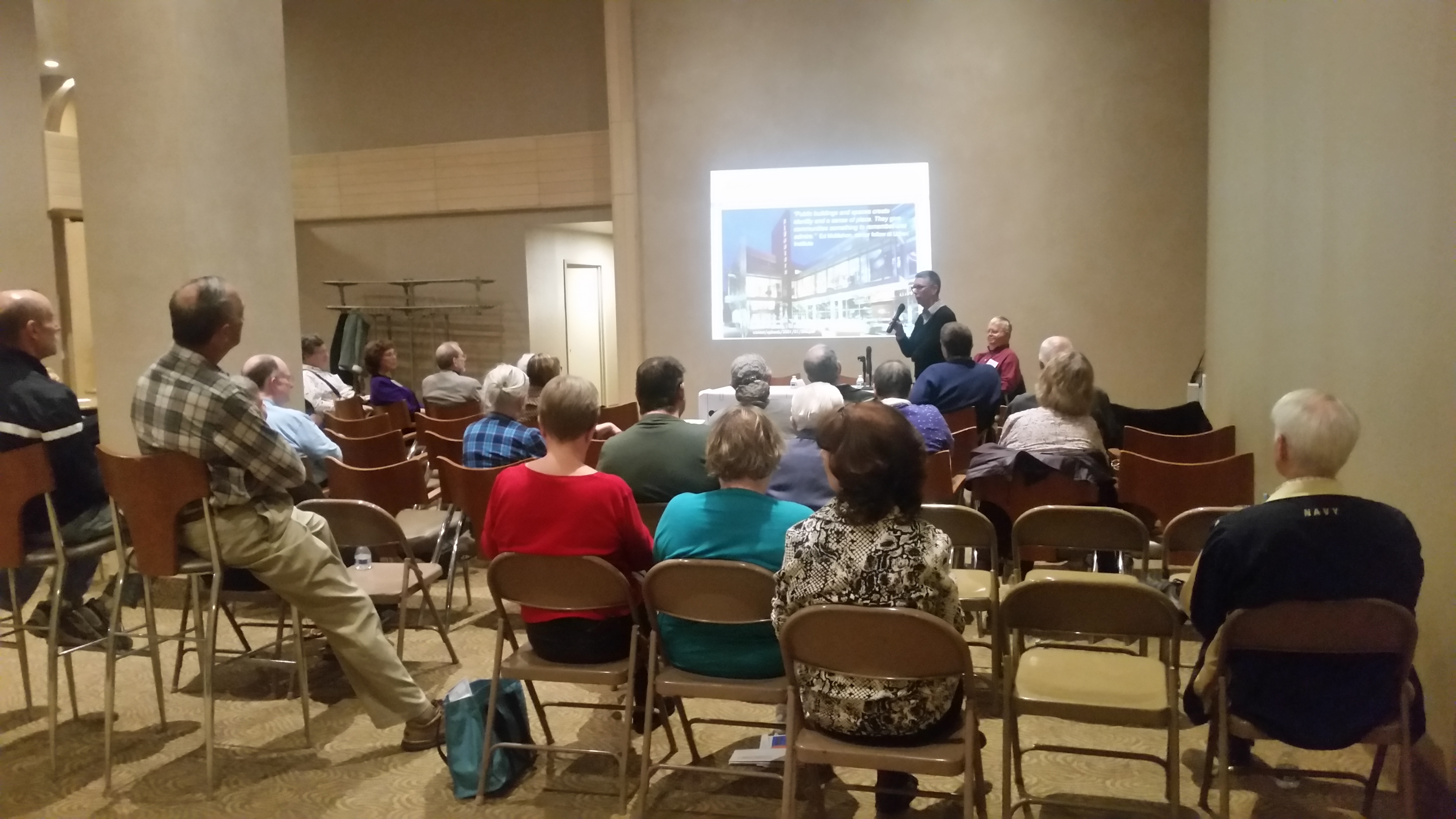 At our Annual General Meeting last November, Guest speaker Diane Kresh, Arlington County Director of Libraries, presented her general/countywide topics and visions for high-density areas in Arlington, like Crystal City. She then applied that to Crystal City, where we have no library, and discussed with us what might be possible to do to improve our situation. Our local library is the small Aurora Hills Library, which has only one small room serving as a "community center" for three areas: Aurora Highlands, Arlington Ridge, and Crystal City. See the summary for a full description of the meeting.
During a lively question and answer period, many speakers supported the innovative idea of a "pop up" library—a temporary space in one of the vacant areas in the Crystal City underground. It's going to happen! The CCCA has been following up on the issue and is pleased that negotiations between Vornado and the County have led to a positive outcome.
Ms. Kresh announced July 19 that a temporary "pop-up" library will open this September in Crystal City next to the Tech Shop in the former Mens Wearhouse space at 2100 Crystal Drive: "Connection: Crystal City." Library Director Diane Kresh sees the pop-up facility as a low-cost way to push library services into more neighborhoods and introduce people of all ages to the wide scope of what the County's public library system has to offer. In addition, the Crystal City pop-up branch is expected to help enliven the Crystal City Shops. "We chose Crystal City as the first neighborhood to experiment with a pop-up library both because we have found that Route 1, which runs through Crystal City, poses a physical barrier to access for many people to the nearest community library, and because people in the neighborhood expressed interest in the approach," Kresh said.
Watch this space, our Facebook page, and emails for notice of an informational meeting the CCCA plans to co-host in August with the Public Library for Crystal City residents so we can provide input to help make the pop-up library a "beacon" for Crystal City: lots of electronic access; books geared to DYI; book groups and author presentations; etc...
https://newsroom.arlingtonva.us/release/arlington-to-open-crystal-city-pop-up-library/
Biophilic Cities: Incorporating Nature into Arlington's Urban Landscape
How do humans benefit from being close to nature? How can we foster connections with nature as Arlington County becomes more urbanized? How will these connections improve livability and quality of life?
Join us to learn about the benefits of a Biophilic City and how Arlington can participate in this movement on Thurs. Sept. 15 from 5:30-7:30 p.m. at the Navy League Building, 2300 Wilson Blvd, Arlington. Learn from Timothy Beatley, Professor of Sustainable Communities at University of Virginia School of Architecture and Stella Tarnay, an advisor at George Mason University's Sustainable Landscape Design Program and Dumbarton Oaks Park Conservancy.
Registration and networking are from 5:30-6 p.m. with light refreshments.
Sponsored by Arlington County's Department of Parks and Recreation and the Department of Environmental Services.
Atlantic Gateway Project and Crystal City
Have you heard about the federal grant of $165 million Virginia has received for its Atlantic Gateway program? It will be a set of rail, highway and bridge projects meant to ease some of the worst travel bottlenecks on the East Coast. The overall budget for Atlantic Gateway is $1.4 billion, a combination of the federal grant, $710 million in other public financing pulled together by the state and $565 million in private investment. Much of the spending would be on projects in Northern Virginia.
While great for transportation in Northern Virginia, there are two aspects of Atlantic Gateway that could have major impact on residents in Crystal City:
-- Extend 95 Express Lanes seven miles north to the Potomac River and improve access to the Pentagon at the Eads Street interchange.
-- Build 14 miles of new track to ease the movement of VRE and Amtrak trains as well as freight. This rail part of Atlantic Gateway will include initial steps to rebuild the Long Bridge, the span that takes rail traffic across the Potomac River, as well as the widening of track segments in Northern Virginia.
The CCCA is planning to invite speakers to upcoming meetings in September and November to brief us and seek community feedback. Stay tuned for more information in coming weeks.
Read the Washington Post article July 25 on how the Arlington County Board and school officials will spell out in unprecedented detail this fall how they plan to spend borrowed money for long-term capital projects — a response to several years' demands from residents for more transparency.
Voters will be asked in November, as they are every two years, whether to allow the county to borrow money by issuing general obligation bonds to pay for new schools, facilities, transportation and parks projects.
But while in 2014 a typical ballot question sought $105.8 million in bonds to "fund the design and construction of various school facility projects including new elementary schools, building additions for additional classroom space and maintenance capital projects," a question on the ballot this fall for $138.8 million in school construction will spell out five specific schools or projects, with costs attached to each one.
Metro Provides Real-Time Train Information
Fulfilling a commitment made earlier this year, Metro General Manager/CEO Paul J. Wiedefeld announced July 19 that Metro is making available the real-time location of trains, allowing developers to create more accurate and advanced mobile apps that will enhance the rider experience. To help riders easily discover and download helpful transit apps, Metro plans to create an "App Gallery" on wmata.com in the coming weeks. The App Gallery will direct customers to validated apps that have been submitted by developers using this form.
http://www.wmata.com/about_metro/news/PressReleaseDetail.cfm?ReleaseID=6136
MetPark6
The Arlington County Board approved July 16 the Phase 6 site plan for the Metropolitan Park development in Pentagon City. Developer Vornado plans a new apartment building with of 577 units and 9,665 square feet of ground floor retail space. The building will incorporate multiple rooflines with a maximum height of 22 stories. The community will gain three new open space areas, including the completion of the Metropolitan Park Central Park, a public courtyard open space and an enhanced streetscape treatment along S. Eads Street.
CIP Meeting Highlights, July 1, 2016
On June 22, the County Board held a public meeting to hear input from Arlington residents on the proposed Capital Improvement Plan (CIP) which is to be voted on July 19, 2016. Four work sessions have been scheduled on individual agenda items, with the last one July 12 before the final vote. In the meantime, you can read the CIP survey comments or visit Engage Arlington for more opportunities to give online feedback on other topics.
There were approximately 44 interventions, about half of them urging the Board to approve Phase 2 of the Long Bridge Park plan, in order to meet core community needs. The facility would include two bodies of water (a 50-meter X 25 yard pool and a combined teaching pool/family pool), health and fitness space, and support of the core program elements with two (2) wet classrooms, a community room, spectator seating, facility administration and locker facilities. The building will be approximately 73,000 SF in size, which is a reduction of approximately 37% from the previous design and has associated reductions to capital and operating costs. The project also includes 10.5 acres of park development including parking, continuation of the esplanade, public art, event lawns, rain gardens, and environmental remediation. The revised project will be designed and built within existing funds.
Speakers on the LBP plan came from Crystal City residents; soccer, swimming, and diving associations; and the Crystal City Business Improvement District (BID). All were positive. Several supported Board efforts to seek partners in order to add the more expensive elements not included in the existing budget for Phase 2: the 10 meter diving pool and a therapy pool.
Other Crystal City residents urged the Board to consider an alternate route for the Transitway in northern Crystal City, to circle around 15th Street and S. Clark Streets--the western, commercial side of the megablock between 15th and 12th Streets--instead of the residential side on Crystal Drive. The Crystal Gateway Condo Board Vice President presented a petition with over 300 signatures from residents and workers/visitors to Crystal City and Long Bridge Park supporting the alternate route. County Board member Christian Dorsey had suggested at the last CCCA general meeting that such a petition might help Board consideration of the alternate route.
One speaker noted that Crystal City residents will be interested in seeing the proposed design for the development of the 15th Street mini park and the Gateway park entrance to LBP, which local residents hope will remain a passive park, not a noisy, active one.
Other interventions dealt with non-Crystal City issues. The meeting was videotaped and can be viewed on the County's website: http://arlington.granicus.com/MediaPlayer.php?view_id=2&clip_id=3154
2016 July 4th Celebration @ Long Bridge Park
The 5th annual July 4th Celebration @ Long Bridge Park will be held on Monday, July 4, 2016 from 5-10 p.m. at Long Bridge Park. Event-goers can take part in the various activities happening at the park that day, including a food truck rally, drop-in kickball games and contests, drop-in lawn games, free face painting, moon bounces (weather permitting) and balloon art, live music from exciting acts and great views of the Washington, DC fireworks display.
View the event flyer (English) (Espanol
​Check the road closures here.
Long Bridge Park Playgrounds Open July 4
As part of the July 4th Celebration @ Long Bridge Park festivities, a ribbon cutting ceremony will be held at 6 p.m. to celebrate the completion of Phase 3A of the Long Bridge Park project. This phase of the project focused on the 6th Street S side of the park and included new children's play features. To learn more about the project, visit the project page.
https://projects.arlingtonva.us/…/long-bridge-park-phase-3…/
It seems that Arlington County has a lot going for it. A solid public-school system, a healthy population, ample nightlife venues and accessible public transit. All of this makes the Northern Virginia county the best place to live in America, according to a new report.
The ranking from Niche, a website that says it helps people find which neighborhoods and cities are the best fit, looked at 227 cities, counties and jurisdictions, then ranked them based on the area's amenities, crime rates, school options and more.
Arlington got an A+ for its schools, family life, nightlife, and health and fitness, which looks at obesity rates and access to health resources. The county received a B+ in the jobs category, which accounted for factors such as the unemployment rate and the ratio of the median monthly housing cost for homeowners to the median monthly household income.
Check out the latest information for Crystal City and Arlington. Always remember that breaking news is posted on our Facebook page.
Plenty of opportunities to ask questions and make suggestions.May 18 CCCA General Meeting
Plenty of opportunities to ask questions and make suggestions.
Plenty of opportunities to ask questions and make suggestions.May 18 CCCA General Meeting:
The newest County Board members, Katie Cristol and Christian Dorsey, met with residents to provide their take on Arlington and Crystal City issues. Residents asked many questions, including:
What can be done about bikes feeling safe on Crystal Drive in the bike lane?
What is the status of Long Bridge Park Fitness and Aquatics Center?
What can be done about the intersection of ArmyNavy and Fern?
How can the police better help traffic?
What can be done about homeless people?
Wednesday March 16 at 7pm in the Crystal Park Condo, 1805 Crystal Drive
New CCCA Board Member
Welcome to Teresa Rusin, who has been appointed by the Board to fill the vacant position of Membership Liaison until the next elections. Teresa works at the TechShop on Crystal Drive and lives at the new WeLive housing complex. We welcome her input.
On April 12 Arlington County Manager Mark Schwartz presented the County Board with options for moving forward with both the replacement of the Lubber Run Community Center and development of 10.5 more acres of open space and a reduced aquatics, health and fitness facility at Long Bridge Park. The correct estimated construction costs of the aquatics health and fitness facility and development of 10.5 more acres of parkland is between $46 million and $50.5 million.
The Board's work session on the two projects helped frame the community's upcoming discussion on updating the Capital Improvement Program, the County's 10-year blueprint for funding major facilities and infrastructure. The work session, Chair Libby Garvey noted, "is the beginning of the process" of engaging the community on both projects.
The revised plan for Long Bridge Park reduces the size of the facility by 37 percent, to about 73,000 square feet. The reductions are achieved by reducing the number of pools from the three proposed in 2012 to two, reducing the number of lobbies, circulation areas and storage space. The smaller building, fewer pools, and a less expensive HVAC system all contribute to lower construction and operating costs. The family pool and teaching pool would be combined into a single pool under the new proposal, and the therapy pool and three dive towers eliminated. Space for a health and fitness center would be retained. See press release.
The chair of the Long Bridge Citizen Advisory Committee and former Chair of the Arlington Park and Recreation Committee Tobin Smith supports the design and construction of a new aquatics, health, and Fitness Center at Long Bridge Park. See his Op Ed in ArlNow.Com.
MetPark 6 Open House
With the Metropolitan Park Phase 6 Site Plan, the last section of the "Central Open Space" will be built. The community is welcome to come to an open house on April 6 from 5:30 p.m. to 7:00 p.m. to provide input on the future open space! At this meeting there will also be information about future improvements to the section of S Eads Street along Metropolitan Park. For more information about the Metropolitan Park Project go to the Arlington County Website and search Metropolitan Park. Please contact me if you have questions.
Diane G. Probus, Associate Planner
Department of Parks and Recreation
2100 Clarendon Blvd., Suite 414
Did you miss this? What a fun evening about Arts, Crafts, Food and Entertainment in Crystal City. See the write up in the April Newsletter.
We Need a New School in 22202
Representatives of the CCCA have been participating in the South Arlington Working Group on Arlington County Schools, emphasizing the need for a school in our area to meet the growing population. (The Newsletter has provided regular updates on this pro9ess.) Attached is the letter sent electronically to the Arlington County School Board (with a cc to the Arlington County Board) request that the Arlington Public Schools budget for a new elementary school with in zip code 22202. Four civic associations, including the CCCA, were signatories to the letter.
Understanding Transit Lanes
Check out the latest Fact Sheet with Qs and As on the Crystal City/Potomac Yard Transitway. The FAQ provides clear/reassuring answers beyond what the flyer explains. For example:
· If I am exiting a driveway next to the bus lane, can I use the bus lane to merge into general traffic?
· Yes. Drivers may exit the driveway into the bus lane and then safely merge into the general traffic lane.
If you have a question about or suggestion for our FAQs, send it to des@arlingtonva.us. The County is not however speculating about the precise implementation date.
http://transportation.arlingtonva.us/transit-lanes/#faqs
Wednesday Night Spins in Crystal City
Calling all cyclists and adrenaline junkies! Registration is open for Wednesday Night Spins. The race series brings indoor bike races to Crystal City every Wednesday in March. Due to popular demand, this year's series includes a Women's Open Race. With the unpredictable weather and a quiet local race calendar, March is the perfect time for an indoor race and provides the perfect pre-season training program. Wednesdays in March - 6pm to 9pm.
OAR's 8th Annual Second Chance Fundraising Breakfast
April 6 - 7:45 AM to 9:00 AM
Crystal Gateway Marriott - 1700 Jefferson Davis Hwy
OAR will hold its 8th Annual Second Chance Fundraising Breakfast on Wednesday, April 6, 2016 from 7:45am to 9:00am at the Crystal Gateway Marriott in Crystal City. This event is the organization's largest annual fundraiser. 600 guests are expected this year including elected officials, dignitaries, community partners, donors, volunteers, and those interested in learning more about OAR. Guests are treated to a free, hot breakfast and a program full of guest speakers, client stories and a video about OAR's programs. Attendees are asked to consider making a donation to OAR, with no minimum or maximum donation required. Please RSVP here.
Long Bridge Drive and I-395 Interchange Update
Have you noticed that Long Bridge Drive was not redone all the way to I-395? And the interchange is in horrid shape?
The county is working to complete Long Bridge Drive and redesign the entire interchange. Work on some of the utilities and preliminary street work should begin later this year. The interchange design continues and progress is being made. The current schedule is for reconstruction of the interchange to occur in 2018.
For more information about the different alternatives, please check the county's webpage for the project:
http://projects.arlingtonva.us/projects/boundary-channel-drive-interchange/
Arlington County's Transit Development Plan (TDP)
Arlington is developing its 10-year plan for bus service. This Transit Development Plan is analyzing service throughout the County and will recommend future improvements. The plan is also studying how to enhance bus service along Columbia Pike and in Crystal City-Pentagon City.
Draft recommendations
36 bus routes across Arlington are recommended for improvements during the next 10 years. Route-by-route details of the proposed improvements are listed below. Learn how to comment on this proposal in the next section.
I'd like to have a say in this plan. What can I do?
Fill out the online comment form – After reviewing the draft recommendations above, use our comment form to provide feedback on proposed route changes. The comment form will close March 11. [Also available in Spanish]
In-person feedback – Staff will be at six locations to discuss the draft recommendations and collect feedback. Please stop by anytime during the hours shown to share your thoughts with a staff member.
A copy of the event flyer is attached to this email (English and Spanish).
We would like to hear from as many community members and stakeholders as possible.
Arlington proposes half-cent cut in property tax rate
Arlington County manager Mark Schwartz on February 18 proposed a $1.19 billion budget for the coming fiscal year that would slightly cut the property tax rate, although higher assessments would still boost the average residential tax bill by $189. The proposed half-cent rate cut was made possible by revenues that have come in $6.2 million higher than expected, including an average increase in the value of a single-family home or condo of about $50,000 in the past two years. The county board cut the tax rate by 1 cent two years ago; it did not change the rate last year
APS ONLINE SURVEY FOR 10-YEAR CAPITAL IMPROVEMENT

PLAN
Arlington Public Schools is seeking input through a community survey as it develops its ten-year Capital Improvement Plan (CIP) during spring 2016. The CIP process will result in recommendations to the School Board for enhancing instructional opportunities and addressing capacity challenges in APS schools due to projected steady enrollment growth. The CIP adopted by the School Board in June 2016 will affect students and families at all grade levels. The survey is broken down into questions at the elementary , middle and high school levels and will help to develop the Capital Improvement Plan presented to the School Board for adoption this spring. The deadline for this survey is March 4th.
Feedback forms:
–English https://www.surveymonkey.com/r/APSCIP2017
–Español https://www.surveymonkey.com/r/APSCIP2017ESP
In addition to the online survey, forums are being held to provide opportunities for community discussion. All meetings will be at 7 p.m. on these dates at the locations listed below
Wednesday, Feb. 24 –Washington-Lee HS Auditorium

Wednesday, Mar. 30 – Washington-Lee HS Auditorium

Wednesday, Apr. 13 – Thomas Jefferson MS Auditorium
For more information about the CIP process, please visit the APS More Seats for More Students webpage at www.apsva.us/moreseats.
Letter on Proposed New School for 22201
On February 17, the Chair of the Arlington County School Board provided a response to the three civic associations--Crystal City, Aurora Highlands, and Arlington Ridge--concerning the need to locate a second elementary school in our area east of I-395 to relieve the pressure on Oakridge Elementary School. Projections continue to predict a large increase in population for this overloaded school district. See the attached letter.
Arlington's nonprofits prove cost effective and collaborative
The 14 nonprofit organizations that provide "safety net" services in Arlington County are cost effective, collaborate with one another, rescue the most vulnerable residents and contribute to the local economy, a major new report on the sector said. See Washington Post article February 17.
Workshops for Draft Transit Proposal
Arlington has developed draft recommendations to improve bus service in the County. The proposal improves 36 routes by enhancing or restructuring their services. Tell us how you feel about these improvements and their impact on you – your feedback will help shape the final recommendations of Arlington's 10-year plan and the future of bus service.
Crystal City Shops The Commuter Store 251 18th Street South, Arlington, VA 22202 Tuesday, February 23, 4 to 7 pm
Important Communication From CCCA Executive Committee with Arlington County Board
Dear Board Members, DPR Staff, and Park & Rec Commission Members:
In recent days, several ExCo members of the Crystal City Civic Association (CCCA) attended the excellent meetings and presentations organized regarding the current update of the Public Spaces Master Plan (PSMP); we had the opportunity to convey our priorities and concerns in discussions with staff and through the various other means of indicating our preferences and opinions; however, we feel it is important to capture and convey to you in a few bullets our key messages:
--In Crystal City we are concerned that the unexpectedly large amount of new residential development in Crystal City + Pentagon City, combined with the total lack of office development, creates a 'double whammy'; on the one hand, with an increasing residential population we will see a major increase in the demand for parks, other open space, and recreation facilities; on the other hand, due to the lack of the anticipated large-scale office development, there is no revenue generated ('community benefits' for bonus density) which would make new open space and other facilities more feasible;
--As you know, we have always felt that the open space provisions in the CC Sector Plan are inadequate; and now we are seeing, at best, major delays in the implementation of some of the open space which were anticipated (such as the Metro Market Plaza); against this background, we particularly urge the County to move ahead expeditiously with those plans for open space which do not depend on redevelopment, but instead are related to anticipated streetscape changes (such as the 15th St. Park);
--In the very high-density area of Crystal City we do not have any public open space; we only have developer-owned space, which they have not (yet) built on, and therefore by tradition allow us to treat as open space; and just like as in the case of the R-B corridor, we generally have the largest distance to County parks and facilities, which instead tend to be conveniently located in relation to single-family neighborhoods; yet, we sense that the loudest clamoring for additional public open space traditionally comes from the single-family areas, while, by contrast, there is no similar tradition for activism in the high-density areas; we therefore want to take this opportunity to underscore that in Crystal City we are indeed anxious to see more of both public open space and publicly accessible private-owned open space within our boundaries; we are most certainly underserved, in relation to other types of neighborhoods;
--In many of the County's public spaces, such as Long Bridge Park and Virginia Highlands Park, the emphasis is on sports fields, not on open space and facilities for the exercise and relaxation for all categories of community members; for us in Crystal City, Long Bridge Park is the natural illustration of this point; while Long Bridge Park is a major asset for both the County as a whole and for the adjacent areas, it could and should be turned into something much more broadly useful and utilized; while members of our community use this park intensively for walking on the Esplanade and other paths, it is still seen primarily as a location for a set of 'rectangular fields' for various organized sports; Long Bridge Park urgently needs to be expanded, as per its Master Plan, by getting an indoor aquatics and recreational facility, and by getting the envisaged additional parkland and open space for different, individual forms of active and passive recreation;
We are of course at your disposal for a continued dialog on these and related issues, and we thank you for your attention!
For the Crystal City Civic Association,
Christer Ahl, VP for Policy
Long Bridge Phase II Study
Community Meeting
The District Department of Transportation (DDOT) and Federal Railroad Administration (FRA) invite the public to the rescheduled community meeting for the Long Bridge Phase II Study on Wednesday, February 10, 2016, from 4 pm to 7 pm at the L'Enfant Plaza Club Room, Promenade Level, 470 L'Enfant Plaza, SW, Washington, DC.
The meeting will provide an opportunity for public input on the replacement or rehabilitation of the Long Bridge across the Potomac River in Washington, DC. The existing two-track railroad bridge, owned by CSX Transportation, serves freight, intercity passenger, and commuter rail services. The meeting will focus on recent project activities, next steps in the planning, and provide a general overview of environmental concerns within the project corridor.
DDOT received an American Recovery and Reinvestment Act (ARRA) grant from FRA to complete a preliminary analysis in Phase I of the Long Bridge over the Potomac River. The Final Phase I Report is available on DDOT's website, http://ddot.dc.gov/publication/final-long-bridge-study.
The Long Bridge Phase II Study, currently underway, will expand on Phase I to advance the National Environmental Policy Act process.
For more information, please visit the project website www.longbridgeproject.com or call 202-671-2218. Project comments can be submitted at info@longbridgeproject.com or Attn: Anna Chamberlin, Project Manager, DDOT, 55 M Street, SE, Suite 400, Washington, DC 20003.
What: Long Bridge Phase II Study Project Update Community Meeting
When: Wednesday, February 10, from 4 pm to 7pm
Where: L'Enfant Plaza Club Room, 470 L'Enfant Plaza, SW, Washington, DC
Transit: L'Enfant Plaza Metro and VRE Station
Getting to the Meetings
Be sure to check out www.goDCgo.com to learn about transportation options for getting to the meeting.
Can't Make a Meeting?
Materials from this meeting as well as the opportunity to provide feedback will be made available at www.longbridgeproject.com within 72 hours of the meeting.
Do you need assistance to participate?
If you need special accommodations, please contact Cesar Barreto at 202-671-2829 or Cesar.Barreto@dc.gov 5 days in advance of the meeting. If you need language assistance services (translation or interpretation), please contact Karen Randolph at 202-671-2620 or Karen.Randolph@dc.gov5 days in advance of the meeting. These services will be provided free of charge.
Help Arlington Set a Course for our Parks and Recreation Places and Spaces
Come to a public meeting to provide input on and ask questions about the changing needs for parks, recreation, and natural resources. Each meeting will feature interactive stations, brief presentations by the project consultants, and different opportunities for the public to provide input to help updated Arlington's Public Spaces Master Plan.
Friends of Long Bridge Park
Walter Reed Community Center - 2909 16th St. S. 22204, Sunday, January 31st - 3:30pm
FoLBP will host a meeting to update interested individuals and groups on the Aquatic Center. This will include an overview of the features included in the former design (which is on hold due to cost) and current plans to scale back the design to fit within available funds. There will also be discussion of plans for a six-month advocacy campaign to raise awareness and support.
Arlington County Solids Waste Plan, "The Remains of the Day"
On December 15, 2015 Arlington County hosted a community feedback session on updating the Solids Master Plan at the Water Treatment/Water Resource Recovery Facility on Glebe Road. The last plan was done in 2001 and enabled the total removal of phosphorus and nitrogen and included 465 miles of sanitary pipes to support 40 million gallons per day for 400,000 people. The earlier plan concentrated on liquids, while the new plan will emphasize solids. Other goals include greenhouse a gas reduction plan and a capacity of 100 gallons per person per day. Our Crystal City Civic representative addressed current and planned uses of the South Arlington County properties such as the natural gas bus facility and possibly capturing gases and reusing for the buses. See the final presentation here.
Crystal City Potomac Yard Transitway to Open Spring 2016
Arlington's Crystal City Potomac Yard Transitway, which will complete the area's first dedicated transit lanes, is now expected to be completed in spring 2016. In an update on the project to the County Board made during the Tuesday, Dec. 15 Recessed County Board Meeting, staff explained that crews encountered a number of issues as they dug into the ground along the Arlington route, including unmarked utilities, poor soils and obstructions such as abandoned railroad structures, which slowed roadway and station work. The project team also was unable to find a supplier for the size and type of roof panel needed for the Transitway station design. Read the full County December 15 press release.
CCCA General Meeting, January 20, 2016

:
Arlington County Board Member John Vihstadt highlighted his own priorities for Arlington County, explaining some current topics facing Arlington County, and exploring specific concerns for Crystal City.
Michael McGurk of Transurban, the Virginia Department of Transportation's private partner on the I-95 Express Lanes project, made a brief presentation and distributed information on the plans to extend the I-95 Express Lanes about 8 miles north on I-395 to the DC line. See the brochure here and the presentation here.
Click here for a detailed summary of the meeting. CCCA members are encouraged to send suggestions on future meetings to board@crystalcitycivic.org.
Accessibility Changes Coming to Crystal City
According to an ArlNow.com article of January 14, the Crystal City shops are going to become more accessible following an agreement between property owner Vornado and the U.S. Attorney's Office. A citizen's complaint led prosecutors to investigate and determine that some parts of the internal concourse are inaccessible for persons with disabilities in violation of the American Disabilities Act. To comply, Vornado will build ramps and lifts in certain areas, as well as install new signage, accessible parking spaces, and accessible restroom features and update the maps.
Redevelopment of 400 Army Navy Drive
The "paperclip building" is finally going to get its renovation. LCOR Inc. is expected to begin construction in January on a 20-story residential building in Crystal City after landing $100 million in construction financing. The Altaire, at 400 Army Navy Drive, will feature dual towers, one with 150 "top of the market luxury" rental units, and the second with 300 high-end units. Wells Fargo provided the $100.33 million loan. Balfour Betty is the general contractor, SK&I the architect and Akseizer Design Group the interior.
"We Work" Comes to Crystal City
Check out the website with photos of the new reconstruction of the building on the corner of 23rd and Clark Streets.
https://www.wework.com/locations/washington-d-c/crystal-city
Arlington Reaches Goal of Ending Homelessness Among Veterans
In January 2015 Arlington, along with 74 other communities nationwide, formally committed to ending veteran homelessness by the end of the year. Twelve months later it's "mission accomplished," as Arlington moved 20 homeless military veterans from the streets and shelters into permanent, stable housing and achieved functional zero for veteran homelessness in 2015.
http://newsroom.arlingtonva.us/release/arlington-reaches-goal-of-ending-homelessness-among-veterans/
Flashing Yellow Lights Are Coming to Arlington
New turn signals are about to make Arlington traffic safer. The blinking yellow arrows help motorists know when to yield to oncoming traffic while attempting a left turn and support recommendations from the National Cooperative Highway Research Program.
Studies show that the flashing arrow signal is better understood by drivers than the more common circular green and yellow lights. The flashing yellow arrow has been proven to increase compliance and reduce collisions. It's already in use in other parts of Virginia. The new signals also provide traffic engineers with more flexibility in the way left turns are directed if traffic conditions change. The County is set to begin rolling out the new signal along portions of Arlington Boulevard, Glebe Road, Lee Highway with additional installations following soon.
http://newsroom.arlingtonva.us/release/see-the-light-flashing-yellow-traffic-arrows-are-coming/
​DMV on Four Mile Run to Remain Open
Thanks to the efforts of state representative Alfonso Lopez (D), the DMV has canceled its plans to close the office on Four Mile Run and move to the Barcroft Plaza shopping center in Falls Church. This is good for Arlington and for us in Crystal City.
New Arlington County Manager
Mark Schwartz, who has served as interim County Manager since July 1, 2015, has been named Arlington's permanent County Manager. Schwartz was elevated to the temporary post after the retirement of former County Manager Barbara Donnellan. An Arlington resident since 1985, Schwartz previously was Arlington's Director of Management and Finance and Chief Financial Officer before serving as Deputy County Manager under Donnellan.
New Arlington County Board Chair
Libby Garvey was elected Chair of the Arlington County Board for 2016. Watch her New Year's remarks in her new position. https://www.youtube.com/watch… Other Board members posted their own remarks, including John Vihstadt who will be talking with us at our January 20 CCCA meeting.
32nd Street in Crystal City to Permanently Close
The permanent closure of 32nd Street, between Route 1 and South Eads in Crystal City, has been approved by VDOT and is scheduled for Friday, January 29. Signage will be placed at the site on Friday, January 8, allowing a three week notice period before the street officially closes on the 29th. The street closure is part of the ART Bus Facility construction project. Closing the street will allow for building expansion, additional bus parking spaces and will improve efficiency and flow of the new facility. The street closure was approved by the County Board in May 2015 and County staff has communicated this information through community meetings over the past few months.
Arlington Historical Society Kicks Off 2016 Programming
The Arlington Historical Society (AHS) announced a richly diverse series of free public programs for the first half of 2016 that help Arlingtonians explore the rich history of their community. The programming year will kick off on Thursday, January 14, 2016 with Michael Nardolilli's lecture "How the C&O Canal and W&OD Railroad Shaped Arlington." For more information, see their website: www.arlingtonhistoricalsociety.org
Competition for County Board in June
Erik Gutshall, a small business owner and Arlington Planning Commission member, announced on New Year's Day that he will be running against Garvey in the June Democratic primary. Garvey is nearing the end of her first four-year term on the Board. Gutshall, who lives in Lyon Park and previously served as that community's civic association president, said he intends to run a positive campaign against Garvey, who drew the ire of the local Democratic establishment after successfully campaigning against the Columbia Pike streetcar project and endorsing independent County Board member John Vihstadt in his two races against Democrat Alan Howze.
Good News on Helicopter Noise
Kudos to the US Coast Guard. Following our CCCA intervention at the December 16 meeting on helicopter noise, Commander Todd Fisher has been very responsive in seeking ways to mitigate the noise of the orange helicopters over the north part of Crystal City. Here is his positive response:
"Thank you again for your question and for voicing your concerns at the County meeting last week. I have reviewed our flight processes here and you should be noticing a reduction in the number of Coast Guard fights passing by your apartment complex/condominiums. We'll do our best to stay wide as we're passing by as well, subject to other air traffic that may be in the area and departing/arriving jet traffic from DCA. I appreciate your patience, and we'll do our best to continue to fly neighborly."
Helicopter Noise Meeting
County Board Member Libby Garvey chaired a Community Meeting regarding helicopter noise on Wednesday, December 16th from 7:00 p.m. - 9:00 p.m. in the County Board Room. Participants in the panel included representatives from the FAA Air Traffic Organization and the FAA Office of Environment and Energy, as well representatives from Joint Forces Headquarters Command who operate some of the military helicopter traffic in the region: Air Force, Army, Marines, and also the Coast Guard (which falls under the Department of Homeland Security).
Crystal City specifics: For the last few years, the Coast Guard has been flying its orange helicopters from National Airport to the Pentagon, ever closer to our residential buildings in the northern part of Crystal City. The USCG representative assured us that there about 4 flights on average per day and that these are training, not transportation, flights. These flights are at 200 feet due to the airport runways. He promised to look into the flight pattern that takes the helicopters behind Water Park Towers, over the Gateway Park facing Waterford House and Crystal Gateway, and over North Tract Lofts and see if the pilots could fly slight east of there. One suggestion was to fly up the GW Parkway to Roach's Run and then over the Long Bridge Park soccer fields. As of 12/18, there has been no change in the flight pattern.
See the Summary of the Meeting here.
Check out Arlington County's TV (ATV)
ATV does a bi-weekly roundup of all the news and notes "Around Arlington." "In the December 15 edition, we say goodbye to two long-time members of the County Board, and welcome two new ones. We also roll out a new segment on County street maintenance, called appropriately "Street Beat." There's also the annual Secret Santa program, and the kickoff of the Nauck Town Center design process."
https://www.youtube.com/watch?v=fo8aZ8rWnqY&feature=youtu.be
Updates from County Board Meeting December 15:
-- Crystal City Potomac Yard Transitway to Open Spring 2016
From the County press release: Arlington's Crystal City Potomac Yard Transitway, which will complete the area's first dedicated transit lanes, is now expected to be completed in spring 2016. "We had complications during construction that caused delays and threatened to push the project over budget," said Acting County Manager Mark Schwartz." But we have made changes, including scope modifications, to ensure that we finish this project within budget and get it done by next spring."Arlington began building the Crystal City Potomac Yard Transitway, a joint project with the City of Alexandria, in summer 2014. The County's portion of the project includes 0.75 miles of new transit-only roadway, 1.5 miles of on-street dedicated transit lanes, seven new stations and traffic signal upgrades along the Transitway route. Alexandria's portion of the project, running from Potomac Yard to Braddock Road, opened in August, 2014.
CCCA comment: We have previously reported that the County is modifying essentially all those aspects of the Transitway operations which caused the CCCA and several individual members to protest earlier this year. This modifications were confirmed when the County Board reviewed the proposed Ordinance text. The most recent change is that the previous prohibition for entering the restricted Transitway lane more than 150 feet prior to a right turn into a driveway or garage, is now modified so that a driver may enter the lane earlier, "if safety reasons so dictate." In other words, the police will leave to each driver in each situation to judge whether the 150 feet distance (indicated by dashed lane separations) is realistic and appropriate. This concession was obtained after CCCA negotiation involving the Police Department and the District Attorney.
The one remaining issue involves existing concerns about biking on sidewalks, especially in the Waterpark. As an interim measure, the County prefers relying on yield signs and other practical measures, rather than the preferred CCCA solution of having bikers dismount at this location if they insist on being on the sidewalk, We will need to continue to monitor this situation.
-- Permit Renewal for Highline RxR Live Music
The restaurant/bar at 2010 Crystal Drive had requested a three-year extension of its permit for live music. While both the CCCA and the immediate neighbors generally support the Highline establishment, it has been observed during their first year that they have not always adhered to formal conditions, especially that they keep their windows closed during periods of live music. Accordingly, the Crystal Park Condominium at 1805 Crystal Drive across the street requested that the permit renewal be limited to a period of one year, instead of the standard three years, in the hope that this would send a signal that the behavior is being monitored. The CCCA, which had already noted these same concerns in writing, supported the notion of a more limited extension. The County Board went along with this approach, and urged the neighbors to make sure to report any future violations to the police and to the zoning authorities.
-- Arlington Approves Vornado Plan to Modernize Crystal Square 3 (1770 Crystal Drive)
From the County press release: The Board approved a plan by developer Vornado to transform the outdated Crystal Square Office 3 building in Crystal City into a more attractive and competitive "Class A" office building. The approved plan includes replacing the building's façade, reshaping the building to add approximately 10,000 square feet of office and retail space, and modifying the uppermost floors to create open terrace areas. The façade will be updated with glass and metal panels to replace the current concrete ("reskinning" vs. rehabilitation), and the retail space on the first floor will be reconfigured. The second floor plaza level will be approved as office but potentially convertible to retail space as demand warrants.
CCCA Comment: Executive Committee member Christer Ahl made an intervention to remind the Board that the proposal deviates from the Crystal City Sector Plan and would seem to cost Crystal City the intended Metro Market Square, a large hard-scape open space alongside 18th St up to the Metro. As a result, the Board elicited a promise from Vornado to come back within a year with additional plans in this regard, either stand-alone or in connection with a similar rehabbing of one more building, to develop the currently wasted area (with driveways, parking and non-usable open space into something usable and positive for the community.
NVTC Host WMATA Public Forums
NVTC is sponsoring two regional forums that will allow the public to share concerns about WMATA and help identify solutions to get Metro back on track. Virginia members of the WMATA Board of Directors and senior WMATA staff will share results from recent efforts to engage customers and provide updates on improvements and investments as well as continuing challenges. Participants will then break into roundtables, where they will prioritize issues and identify solutions to help improve the safety and reliability of the transit system. Note that the Arlington meeting is the same night as the County Board meeting on helicopter noise (described below).
Wed., Dec. 16, 7-9 p.m.
Wakefield High School
1325 South Dinwiddie St., Arlington, VA
http://www.novatransit.org/nvtc-host-wmata-public-forums/
The meeting, originally scheduled for the County Board Room, has been relocated to the Arlington County Central Library Auditorium. The date and time of the meeting has not changed Wednesday December 16 from 7-9. See attached for notice from County Board Member Libby Garvey and the agenda.
County Board Member Libby Garvey will be chairing a Community Meeting regarding helicopter noise on Wednesday, December 16th from 7:00 p.m. - 9:00 p.m. in the County Board Room. Confirmed attendees include representatives from the FAA Air Traffic Organization and the FAA Office of Environment and Energy, as well representatives from Joint Forces Headquarters Command who operate some of the military helicopter traffic in the region. They are currently working to secure representation from as many of the other operators as we can.
Note: For the last few years, the Coast Guard has been flying its orange helicopters from National Airport to the Pentagon, ever closer to our residential buildings in the northern part of Crystal City. Yet, the County Board and the Airport Noise Committee do not seem to be aware that we have a noise problem, just as much as other parts of Arlington County. If you are bothered by the Coast Guard helicopters, plan to come to this meeting. Otherwise, please email your comments to the CCCA Executive Committee at board@crystalcitycivic.org since we will be sending a representative to the meeting. If anyone has a picture of the orange helicopters flying near our buildings, please send it along as well.
Planning for the D.C. to Richmond SE High Speed Rail is moving forward. Since the June 2015 public meetings, the Virginia Department of Rail and Public Transportation (DRPT) has completed an initial analysis of several preliminary alternatives and is prepared to share them with the public to narrow down to the most reasonable alternatives to be carried forward for more detailed analysis. There will be a meeting in Springfield on December 9. An online meeting will launch December 7 and be live through January 8, 2016.
You can find the documents and maps online. You can see two comments submitted by CCCA members that deal directly with our Crystal City situation and the DRPT replies here.
The bottom line is this: If at least some of the new trains provide service to Arlington and air horn noise is greatly mitigated, we should support the project.
Screening of Heroin: The Hardest Hit
Attorney General Mark R. Herring requests your attendance at a screening of Heroin: The Hardest Hit, the Office of Attorney General's powerful new documentary on the heroin and prescription drug epidemic and its effects on Virginians. The film examines the epidemic from all angles with Virginians sharing their own stories of addiction, overdose, and recovery, testimony from parents who lost their child to an overdose, and insights from law enforcement and public health professionals who are working to address the crisis. The free screening of "Heroin: The Hardest Hit" will be on Tuesday, December 15, 2015 at 7:00 p.m. at Fairlington Community Center, 3308 S. Stafford Street, Arlington, Virginia. Please RSVP here to attend and share this message with anyone in the community that may be interested in attending.
Community Facility Study Report and CCCA Commentary
During the past 10 months, the County has been carrying out a Community Facility Study (CFS). A report was very recently presented to County Board and School Board. Their staff will now review the recommendations, and the two Boards will then seek input from the broader Arlington community during 2016, before they make final decisions. Click here for the full report and here for the companion documents.
At the joint work session on November 10, the County and School Boards voted to approve next steps for the facilities planning process. The Boards instructed the County Manager and Public Schools Superintendent to have staff review the Final Report and provide initial responses no later than February 2016. Community feedback and formal staff recommendations will be due by September 30, 2016. The Boards will reconvene with the Study Committee to provide an update on next steps by the end of 2016.
Our CCCA VP, Christer Ahl, was a member of the Study Group, representing the different perspectives of the only civic association with no/no single family housing units. He notes that, because of these differences between "urban" and "suburban" neighborhoods, we must continue to make our voices heard by County authorities. Here are his observations on the findings of the CFS.
Donations for Syrian Refugees in Turkey
Northern Virginia officials are uniting again this year in an effort to help the growing numbers of those who have fled war-torn Syria and taken refuge in Turkey. For the past two years, local officials and volunteers have organized drives that collected more than 43,000 blankets for delivery to refugees in Turkey. This year, as the number of Syrian refugees in Turkey has swelled to more than 2 million, the drive is being expanded to include new and "gently used" winter coats, as well as blankets and cash donations. Fairfax County Board Chairman Sharon Bulova (D), Loudoun Board of Supervisors Chairman Scott K. York (R), Prince William Board of County Supervisors Chairman Corey A. Stewart (R), Arlington County Board Chairman Mary H. Hynes (D) and Alexandria Mayor William D. Euille (D) are the co-chairs for this year's drive.
Donated blankets and coats will be accepted until Dec. 5 at more than 35 sites across Northern Virginia. See locations here: http://helpsyrianrefugees.us/
New Community Radio Station WERA
Arlington Independent Media is launching a new low power 96.7 FM radio station at 6 pm on December 6. The focus will be to air programming for the local community by the local community. The station will broadcast from AIM's headquarters at 2701-C Wilson Boulevard. There will be a launch party from 3-8 pm in the WERA control room with refreshments. The family-friendly event is open to the public, with encouragement to get involved in the station. In the meantime, AIM welcomes input on programming.
New Airport Noise Working Group
Many residents have complained to the County Board over the last year about an increase in the intensity and duration of airport noise at Reagan National Airport (DCA). On June 18, Board Member Libby Garvey hosted a Community Meeting on Airport Noise attended by approximately 100 individuals. The meeting was recorded and can be viewed on the County Board Meeting website. The FAA has now formed an "Airport Noise" Working Group with a dozen communities adjacent to the Potomac River being represented by two individuals from each jurisdiction. Steven Geiger and Joseph Pelton were the two representative from Arlington County that were appointed by the Arlington County Board. The Working Group has now met twice: October 27 and November 12. Click here for an update from the two meetings and here for the Working Group Charter. For more details, contact: joepelton@verizon.net.
The key issues for Crystal City are: increased departure noise from the larger aircraft (MD80's); missed approaches (flights waved off); and helicopter noise (especially the Coast Guard which has chosen to fly over our buildings rather than the Potomac on the way to the Pentagon). The CCCA is keeping in touch with the Working Group on all noise issues.
November 12: Annual CCCA Meeting (see annotated agenda)
The Annual General Meeting was held November 12. Guest speaker was Arlington County Director of Libraries, Diane Kresh, who presented her general/countywide topics and visions for high-density areas in Arlington, like Crystal City. She then applied that to Crystal City, where we have no library, and discussed with us what might be possible to do to improve our situation. Our local library is the small Aurora Hills Library, which has only one small room serving as a "community center" for three areas: Aurora Highlands, Arlington Ridge, and Crystal City. A highly articulate and enthusiastic presenter, with modern ideas, Ms. Kresh engaged us in a lively question and answer period that raised a number of innovative ideas that the CCCA can pursue in the future. See the summary for a full description.
New CCCA Officers Elected
Once a year, at our Annual General Meeting, elections for officers are held. This year, Claudia Yarus was elected to the Secretary position and Carol Fuller to the Communications Director position. The Membership Liaison position remains vacant and we are actively seeking candidates who might be willing to try it out on a temporary appointment basis. We urge CCCA members to consider stepping forward to serve the community in an officer capacity.
10-Year Transit Plan Workshops
Arlington is developing its 10-year plan for bus service in the County. This Transit Development Plan will analyze service throughout the County and recommend future improvements. The plan will also study how to enhance transit service along Columbia Pike and in Crystal City-Pentagon City. The County presented its analysis of transit needs at four open-house workshops and is asking for input on potential improvements.
See the pdf presentations here:
Although not part of Crystal City, Arlington County's Long Bridge Park holds many benefits for residents of Crystal City, which has long lacked facilities available to other parts of the County, such as a multiuse facility with a community room, fitness center, and swimming pool. Ever since the Aquatic Center was put on hold a year ago due to concerns over the cost, County staff have been seeking ways to meet the needs of this part of South Arlington within available costs. County consultations are ongoing through the month of November regarding the relative priorities of the public for the features of a recreation/aquatic center that can be brought in within budget. Management recommendations will then be made to the Board afterwards for a decision.
The County is now seeking online input, asking participants to choose what they consider to be their top three amenities or, alternatively, to state if they do not believe the County should invest in an Aquatic, Health and Fitness Facility. Make your voice heard!
Other County neighborhoods regularly make known their desire for more public open space, even though most live in areas with houses that have yards and are located on leafy streets. Crystal City is much worse off with respect to public space; yet County staff have told us informally that Crystal City residents tend not to make a solid case for their interests. There were will be no net additions of open space under the Crystal City Sector Plan, so Long Bridge Park takes on an even greater importance for our neighborhood. We need to make sure our voices are heard and promote possible assets such as a rational and useful facility at Long Bridge Park.
Our fourth 2015 general CCCA meeting September 16 focused on the planned completion of Long Bridge Park through an aquatics/recreation facility. You can read here a full account of the presentations by Toby Smith, Chair of the Long Bridge Park Advisory Committee and former Chair of the County's Parks Commission, and Erik Beach, Head of Planning in the County's Parks, and see their powerpoint presentations here.
The South Arlington Working Group (SAWG) is concluding its work, having met in 11 public meetings over four months to review sites for a new elementary school in South Arlington. It reviewed public sites – owned by the County and/or the School Board – and several privately owned sites. Having narrowed the options to three school sites – Gunston, Drew and Thomas Jefferson (TJ) - the group is supporting the TJ site for a new neighborhood elementary school to be completed by 2019. Details are provided in the November CCCA Newsletter.
Major improvements after CCCA Board and members spoke up!
You may recall that, some months ago, County Transit staff presented detailed plans for the operations of the Transitway which caused major concerns for our neighborhood in a number of respects. As this was mainly the result of a conspicuous lack of attention to the impact on Crystal City residents and workers, and a staff refusal to consult in recent years, with your support we took the key issues to the County Manager's office and some County Board members. We are pleased to inform you that, as a result, several major improvements in the plans are now emerging: (1) the hours of restrictions in the curb/transit lanes on Crystal Drive and Clark-Bell St. will be reduced from a total of 10 hours per weekday to 6.5 hours, a more reasonable match for the peak traffic; (2) the heavily northbound bike lane on Crystal Drive will be retained after all; we had serious concerns that an elimination of the bike lane would cause even more bikers to create a hazard for pedestrians on the sidewalks; (3) a center/turning lane will be introduced on Crystal Drive, so that left turns into garages and driveways will become easier and safer; (4) we have received indications of a much more substantive pre-implementation information campaign and a post-implementation monitoring process. Some remaining issues are still under discussion, and we will keep you posted.
The Metroway buses are of course already operating, but many of you are undoubtedly wondering when the many new bus stops will be ready, after the awkwardly long period of construction. The answer appears to be that this will not happen until late winter or early spring. (Unexpected problems with soil conditions and underground utility are mentioned as the main reasons for the continuing delays). At that time, it also expected that the Metroway bus alignment will continue from Crystal City to Pentagon City.
Proposed New Capital Bikeshare Station
Arlington County is proposing to install an additional Capital Bikeshare station in the Crystal City area. The proposed site, on S. Eads Street between 15th and 18th streets, would serve numerous residences and businesses in the area. It would offer neighborhood residents easy access to destinations throughout Crystal City, Pentagon City and beyond. The County is proposing the station be installed on the east side of Eads in what is currently a no parking zone, so vehicle parking would not be affected. The station would be located alongside the protected bike lane in a manner similar to the station at Eads and 23rd Street South. Residents can comment in a survey.
Be prepared for a hurricane. Get real-time safety information and emergency alerts via email, mobile phone or smart phone. Sign Up for Arlington Alerts
NOTICE: Arlington County's Environmental Collection and Recycling Event (E-CARE) that was set to happen this Saturday, Oct. 3 is being rescheduled due to inclement weather. The new event date is Saturday, Oct. 31 from 8:30 a.m. to 3 p.m. at Thomas Jefferson Middle School, 125 South Old Glebe Road. Due to the inconvenience, the County will be waiving the recycling fees for televisions, $20, and monitors, $15.
Community Facilities Study Draft Report
The first draft of the Study Committee's Final Report is available for review. Please provide your comments by October 7. The County is testing a new tool, OpenComment, that will facilitate the document review with groups of people. The tool is easy-to-use, accessible on all your devices and great for organizing many ideas at once. Simply follow the link below to review our draft document. Follow the instructions on the screen to establish your sign-in, then click anywhere within the document you would like to share a comment. Blue bubbles will indicate where others have already submitted ideas. You can review their input and add your thoughts. If you have questions, or, if you wish to submit your comments separately, email the team at ACGFacStudy@arlingtonva.us. Review the draft and submit your feedback here.
Real-time Traffic Info from Arlington
Arlington County has launched a new website with real-time traffic conditions provided by 180 traffic cameras placed at critical intersections on County-owned roads. Users can view the map on all major mobile and desktop devices. Camera feeds must be refreshed in one-minute intervals, to ensure the network bandwidth is not overloaded and the experience of other viewers is not slowed. The County plans to add feeds from Arlington roads controlled by the Virginia Department of Transportation in the future. VDOT's traffic information and map are available on-line.
September 16: CCCA General Meeting on Parks
The fourth 2015 general meeting of the Crystal City Civic Association (CCCA) focused on the planned completion of Long Bridge Park through an aquatics/recreation facility was held in the Crystal Park Condominium community room on Wednesday September 16, beginning at 7:00 pm. For a full account of the presentation on Long Bridge Park, click here. The key observations were:
-CCCA Parks Committee Chair Eric Cassel explained that all parks in Crystal City are privately owned. There were will be no net additions of open space under the Crystal City Sector Plan. Accordingly, Long Bridge Park, which is adjacent to Crystal City, is an asset of critical importance to us.
-Vice President Christer Ahl noted that other neighborhoods in the County always clamor for public open space, even though most live in areas with houses that have yards and are located on leafy streets. Crystal City is much worse off with respect to public space; yet Crystal City residents tend not to make a solid case for their interests. We need to turn out en masse to promote possible assets such as the facility at Long Bridge Park.
-Toby Smith, Chair of the Long Bridge Park Advisory Committee and former Chair of the County's Parks Commission, confirmed that, even with the growth centered primarily along the Metro corridors, such as Crystal City, we do not have parks within walkable distance in the same way as other County areas.
-Turning to Long Bridge Park, Toby noted that when the original County-wide survey was done on needs, aquatics facilities came in top of the list. With a growing population, the County urgently needs a multiuse facility like the proposed Long Bridge Park aquatics/recreation center, with a community room and fitness center. There should be no further delay while costs go up.
-Erik Beach, Head of Planning in the County's Parks, noted that there have been many misunderstandings of the budget: The original cost figures were not just for the building itself, but also for an extension of the Esplanade, paths, a rain garden, and other park areas. The bids came in over the budget, and the mandate from the County Board is now to revise the initial plans to bring the expected cost within the budget.
-This effort will be carried out with the help of input from the public regarding their relative priorities for the features of the facility. The consultations will continue through November 2015, followed by management recommendations and a Board decision. Participants in our meeting were able to give input to the prioritization efforts, and an on-line survey for this purpose will very soon be available on the project web site:
http://projects.arlingtonva.us/long-bridge-park-project/
A copy of the power-point presentations by Toby Smith and Erik Beach is available here.
In a short business meeting, the proposed amendments to the CCCA Bylaws were approved, allowing our Annual General Meeting to be held November 16.
Pups and Pilsners
Did you miss in the Crystal Gateway park this afternoon, Sunday, September 20, for the Pups and Pilsner event put on by the Crystal City BID and the Wine Academy? Great chance to chat with so many folks in Crystal City, as well as from other places in Maryland and Virginia. The pups were certainly friendly and happy, and the fellowship flowed like wine, oops, beer.
Transitway Updates: Proposed Restriping of Crystal Drive
Before the Crystal City Potomac Yard Transitway opens, the County plans to repave Crystal Drive between 15th and 23rd Streets and proposes to reconfigure the lanes in this area. The changes would convert one of the southbound lanes into a center two-way turn lane, allowing both north and southbound traffic to use it for left turns. County staff presented the proposal to Crystal City stakeholders last week to obtain their feedback. Below are links to a presentation describing the traffic data analysis used for the proposed restriping and a simulation showing the proposed street configuration.
Arlington, Alexandria to Gauge Community Interest in Long Bridge Park Partnership
Arlington County and the City of Alexandria plan to ask their residents if their governments should explore the possibility of a partnership to develop an aquatics, health and fitness facility at Long Bridge Park to meet the recreation interests of both communities. Both jurisdictions will survey residents as part of needs assessments for their respective park and recreation systems. Alexandria is asking residents this summer about their interest in collaborating with Arlington to develop an aquatics, health and fitness facility at Long Bridge Park. Arlington will do the same this fall as part of its community discussions to update its Public Spaces Master Plan.
A question included in the Alexandria survey asks about community interest in "a proposal to partner with Arlington County on development of a 50-meter pool at Long Bridge Park. This would be done instead of the expansion of the facility at Chinquapin Park." Arlington's fall survey will ask a similar question. If both communities show an interest, the next step will be to consider cost and operational questions, and report to respective leadership.
In March, the Arlington County Board asked the County Manager to seek broad public input to review Phase 2 of the 2013 Long Bridge Park Master Plan. The fall survey will be the Department of Parks and Recreation's broadest outreach effort. Phase 2 includes the aquatics, health and fitness facility; 10 acres of parkland; continuation of the esplanade; and more environmental remediation. The County Board further instructed the County Manager to continue to seek partners for the project.
Meanwhile, the County continues to improve Long Bridge Park. The County Board voted unanimously in June to begin construction of playgrounds on three lawn areas at the south end of Long Bridge Park between 6th Street South and the sports fields. The $1.082 million contract — including $90,000 for contingencies — will provide play equipment for children ranging in age from two to 12 years. Children helped design the new playgrounds, which will include a cooling "fog" system, sculpted play forms, a tunnel, bridges, a shade structure covering the pre-school area, accessible paths, benches and fencing. The playgrounds complete the southern portion of the park with a much-needed, family-friendly amenity; these should open in the third quarter of 2016.
http://newsroom.arlingtonva.us/release/arlington-alexandria-to-gauge-community-interest-in-long-bridge-park-partnership/
Gateway and 15th Street Parks
Those of you familiar with the 2010 Crystal City Sector Plan know how hard residents fought to get and keep green space in Crystal City, since all of the parks and green spaces are owned by developers. Our Newsletter editorial last month explained that the CCSP calls for 15th Street to be turned into a green promenade in the middle of the road, with traffic lanes on both sides of it. An illustration in the CC Sector Plan implies that the small Gateway Park on Crystal Drive at the entrance to Long Bridge Park to be changed from a "passive" to an "active" park, including the concept of hard surface ball courts and a "beach" for volleyball like that at the end of Crystal Drive. We raised concerns about the concepts and advised members that we need to make known our desires for end use of the Gateway Park now in a positive, rather than negative way; i.e., suggestions on how the park can be used more actively, not just objections to ball parks. There is a website survey available where you can provide input on ideas for the park: https://us30.meetingsphere.com/peterbeck/park
Assessing the Value of Arlington's Parks and Open Spaces
What is the value of Arlington's community parks and open spaces? That is the question that the County's Parks and Recreation Commission has tried to answer in a White Paper, "Valuing Arlington's Community Parks and Open Space," presented to the County Board at its July meeting. The purpose of the analysis is to develop "more concrete data to inform the public discussion and advise the County Board in its evaluation of budgetary decisions to support the acquisition and preservation of open space and to support continuous maintenance of parks, recreation and open space in Arlington," according to the report.
The bottom line? The Commission estimated that the annual, ongoing benefits from Arlington parks and open space is $155 million. On top of that, "the existence of parks and open space may have resulted in a one-time increase in residential property values estimated at $160 million," according to the report.
http://newsroom.arlingtonva.us/release/assessing-the-value-of-arlingtons-parks-and-open-spaces/
VDOT Meeting On I-66 Planning
At an open meeting August 1, Representatives from Virginia Department of Transportation (VDOT) explained current plans to address congestion on I-66. See summary of the meeting.
Why you should support the Crystal City Civic Association (CCCA)
It is vital that residents have a forum to react to new developments and to convey their collective ideas and desires for their community on many emerging issues:

--Transit, traffic and parking: new demands due to increases in density and population
--Open space: more 'breathing room' and a variety of green spaces among the high-rises
--Retail and services: important for residents to have easy access to meet their daily needs
--'A complete community': facilities such as schools, community centers and medical clinic
--Infrastructure and environment: focus on sustainability, safety, pollution etc.

For more information on CCCA, use the button 'About' above.
To contact CCCA regarding membership, use the 'Join' button.
To volunteer to help us in our efforts, or to know more about our activities, use the button 'Contact us'.
(Please be assured that all contact information will be kept for CCCA use only and will not be shared with anyone!)
Past Events:
Please Check our Facebook page for County Events. Go to our Resource Page for power points from past events and previous newsletters.
Crystal City now and in the future
Crystal City has a very convenient location, close to downtown Washington and adjacent to the Airport. It has easy access to a variety of public transit and to many major highways. It has about 10,000 residents in apartment buildings and a large day-time population in offices, hotels and retail. The setting remains tranquil with parks and open space among the high-rises. Long Bridge Park is a major asset. The residents are proud of their neighborhood.

However, Arlington County's long-term plans for Crystal City entail decades of major change. The plans call for density to increase by 60% and the number of residents to double by 2050. Such plans will require a very thoughtful implementation with input from everyone.